ABOUT BAND
Ralph Michael Saenz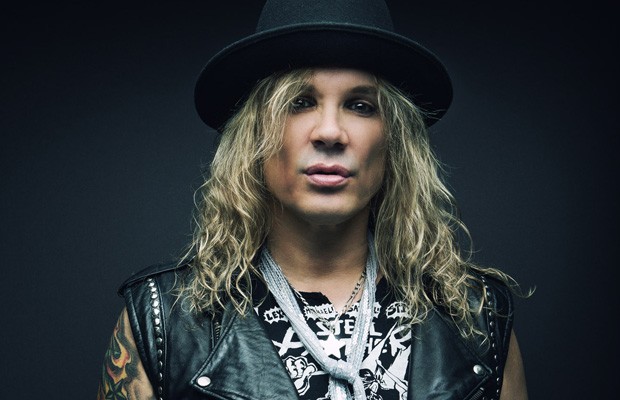 Ralph Michael Saenz,better known by the stage name Michael Starr, is the lead singer for the comedic glam metal band Steel Panther.Saenz was the lead singer for the David Lee Roth-era Van Halen tribute band Atomic Punks from May 1994 to December 2008, where he had the nickname David Lee Ralph. He also has sung for the bands 7% Solution, First Cause, Longgone, and Nightfall. Ralph going under the name Michael Saenz. Saenz appeared briefly in the 2001 film Rock Star, He glares at the two before Wahlberg's character takes his turn to audition. He provided background vocals for AFI on the albums Sing the Sorrow and Decemberunderground.
Russell John Parrish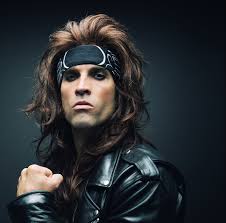 Russell John Parrish , better known by the stage name Satchel, is an American musician. He is best known as a guitarist in the glam metal band Steel Panther. In the early 1990s, Parrish was an instructor at The Guitar Institute of Technology (G.I.T.) at Hollywood's Musician's Institute while playing with Racer X offshoot Bad Dog with vocalist Jeff Martin and The Electric Fence with Martin and Paul Gilbert. He has worked extensively with Gilbert and has writing credits on several Paul Gilbert tracks.He also played guitar in a Van Halen tribute band with Ralph Saenz called The Atomic Punks. Russ Parrish also appeared with Corey Taylor in the Ronnie James Dio tribute album entitled "This Is Your Life" on the track "Rainbow In The Dark".
Darren Leader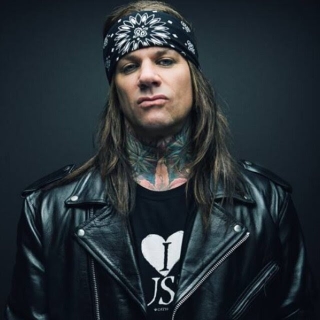 Darren Leader, better known by his stage name Stix Zadinia, is an American drummer. He is best known as the drummer for the glam metal band Steel Panther (formerly known as Metal Skool). Zadinia was a member of a band called The Thornbirds with Russ Parrish (better known by his stage name Satchel), the guitarist for Steel Panther, Jeff Duncan, a former member of rock-metal supergroups Odin, Armored Saint, and DC4, and bassist Dean Cameron.
Travis Haley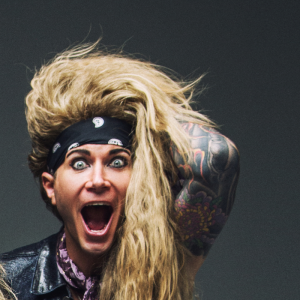 Travis Haley known best by his stage name 'Lexxi Foxx,' this bassist and comedian is famous for his work with the heavy metal parody band Steel Panther.In the early years of the 21st Century, he began spending every Monday night performing with a band called Metal Shop. He and other members of Metal Shop eventually renamed their band Steel Panther and produced a debut album titled Hole Patrol.He and singer Ralph Saenz, a.k.a. "Michael Starr," were both founding members of Steel Panther.